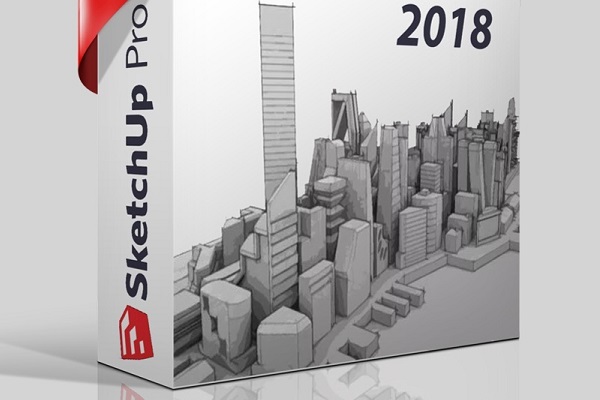 What you'll learn
You will know how to customize your toolbar

You will know how to navigate with a mouse and a trackpad
You will know how to draw lines parallel to the axes

You will know how to use the select tool

You will know how to use the eraser tool

You will know how to draw rectangles

You will know how to draw circles and polygons

You will know how to draw arcs

You will know how to use the freehand tool

You will know how to use the push and pull tool

You will know how to use the offset tool

You will know how to move and rotate objects in SketchUp

You will know how to use the scale tool

You will know how to use the follow me tool

You will know how to use the paint bucket tool

You will know how to create your own texture

You will know how to use the 3D warehouse

You will know the difference between groups and components

You will know how to create landscape

You will know how to create a little cottage
Requirements
Have access to a computer
Description
What is SketchUp?
SketchUp is one of the most popular 3D modeling program out there that is used to visualize ideas. In fact, Sketchup is used in many professions such as architecture, interior designing, landscape architecture, video game designing and so on.
Who is the ideal student for this course?
If you have no experience with SketchUp, what so ever. Or if you've played around with it for a little bit and just but want to get more acquainted with the program. Either way, this is the perfect course for you!
In this course, you will learn the following
In the first section of the course, you will learn how to use every main tool in SketchUp with confidence, as well as, learning a few advanced skills that you are going to use a lot in the future. In the second section, I will then help you to create your first little cottage as well as designing the interior by yourself.
My promise to you
I'll be here for you every step of the way. If you ever feel lost or just feel like you don't understand something specific then you can always post a question inside of the course or send me a direct message.
I want to make this the best course on how to use SketchUp. So if there is any way I can improve this course, just tell me and I'll try my best to fix it
Who this course is for:
Beginners who are just starting out and know absolutely nothing how to use Sketchup
Anyone who has been using Sketchup for a while and want's to gain their knowledge of Sketchup and learn new tips and tricks!